Sharing Some of My Blessings With You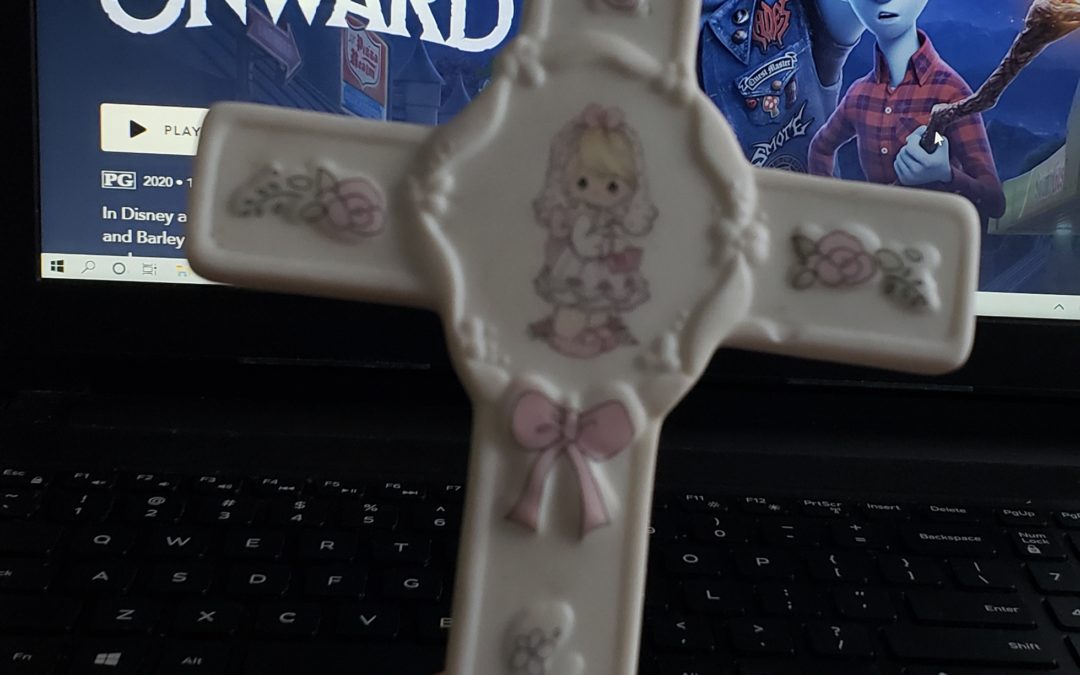 I just watched Disney's Onward with my kids. My husband had already watched it and said it was REALLY good! So, of course I had to too. Well, not even five minutes into the movie, I was crying. And the tears really only slowed down in the middle of the movie. I don't...
No Results Found
The page you requested could not be found. Try refining your search, or use the navigation above to locate the post.
While cleaning out the basement, I came across an old photo of my siblings and me. (I was like five-years-old.) I awed over it. Then my oldest came over and looked at it. "Mom, that looks like my sister!" He exclaimed. I've always thought my daughter slightly...
Recently our dishwasher decided to stop draining water properly. As a result, I needed to start hand-washing all our dishes. I do not love dishes. When I realized this, I may have given a little huff and reluctantly agreed to hand wash the dishes until the dishwasher...
It was the first week of summer. The boys were attending a day camp at church. I thought it was a good idea, since being down 2 kids, to schedule a bunch of errands and doctor's appointments for the week. So, my girls and I had a busy week of running which...
Every morning I wake my kids up, we eat breakfast, and then I remind them of their morning tasks. "Get dressed, brush your teeth, brush your hair, read your Bibles…" Wednesday morning as I was reading one of my younger kids her Bible, my boys came running to me. "Mom...
Last week I was able to take my kids on an outing that had a huge rock climbing wall! My oldest three happily stood in a long line to complete this task. As they reached the front of the line the workers helped each kid into a harness. Then they went onto the wall....
It's time for Summer Reading Club at the library!!! YES!!! My kids love reading! As I have written before, it's not unusual to find my children in their rooms reading books for fun. It's like the favorite past-time around my house. If they're not reading story books,...
A few days ago, I apparently left my shoes out in the living room. My 3-year-old comes running to me to show that she was wearing my shoes. When my 4-year-old saw me smiling, she asked if she could wear my shoes too. I tossed her a pair of my shoes and sat back...
Not too long ago I took my kids to an art program at the library. Usually the projects are simple and allow for quite a bit of creativity. But not this time... It was more like- Here's the example. Now do it... My oldest struggled... his idea would not come out of his...
Have you ever been lost? I have. I am directionally challenged (to put it nicely). So, I know (a little too well) the frustration and insecurities that are included with being lost. I know the feelings of fear, confusion, anger, and helplessness of being lost. I also...
Recently my son got a new shirt. He wears it as much as we will allow him to wear it. Yesterday morning he woke up with it on and tried to wear it for a second day in a row. My husband told him to go change it. The look on his face said, "But I really want to wear...