Sharing Some of My Blessings With You.
No Results Found
The page you requested could not be found. Try refining your search, or use the navigation above to locate the post.
I just recently watched The Incredibles with my children. We love this movie. It never gets old. If you haven't seen this movie, you should. It is about a family of Supers trying to get along in a world where they have to try to pretend to be something they are not...
No Results Found
The page you requested could not be found. Try refining your search, or use the navigation above to locate the post.
I was teaching a lesson on Harriet Tubman yesterday. In the lesson, it said that Harriet Tubman was a hero because she escaped slavery, but then she decided to go back to help other slaves escape. Harriet Tubman is definitely a hero! She knew freedom and HAD to help...
The next Nursery Rhyme on the blog is actually more of a well-known kid's song- The Ants Go Marching. What's interesting about ants is that they are small, and alone they seem weak. But they don't live alone. They live in colonies…with thousands of other ants. In that...
Today on the blog is Three Blind Mice. I already know what you're thinking- Renee, why? Well, rest assured, I thought the exact same thing. Why was this placed on my heart? Then I read the Nursery Rhyme. Three blind mice. Three blind mice.See how they run. See how...
Goldilocks and the Three Bears The next story on the blog is Goldilocks and the Three Bears. Everyone knows the story of the curious little girl taking a walk in the woods when she comes upon a house… When no one answers the door, Goldilocks walks straight in. On the...
Up next on Christian Parallels in Nursery Rhymes is Humpty Dumpty. Now before we begin, let's all say the nursery rhyme together… Ok, maybe not… that's the teacher in me coming out… But here is the rhyme for those of you who were on board and still reading. Humpty...
As a family with six kids, people are always making comments about our large family. I used to get frustrated about it. But as I have shared before, I have learned that my attitude and response completely direct the conversation. "Yep, my hands are full of blessings."...
I was washing dishes after dinner when my daughter said to me, "Hey, mom! Do you need any help?" "Sure," I said handing her a rag. "Wipe off the table." She gave me a crooked look. "I wanted to sweep the floor." "Well, honey, you sister is already sweeping. Please go...
It was suggested that I write a blog about how to homeschool with littles at home. My immediate response was, "I wish I knew." However, many people have told me I seem to have a good handle on it, so here it goes. If you are on the fence about homeschooling and are...
Everybody loves fireworks… unless you have a baby or a dog… Then the beautiful lit up sky full of colors, wonder, and awe does not even come close to annoyance one gets from the loud sounds making the baby or dogs unhappy. Well, this year my baby was 20 months. Due to...
My husband is the type of man who will not do anything half-way. If he is going to commit to it, it will be done, and it will be done well. Last week, he was working on making a table/counter-top desk for church. He had two pieces of plywood. After making some...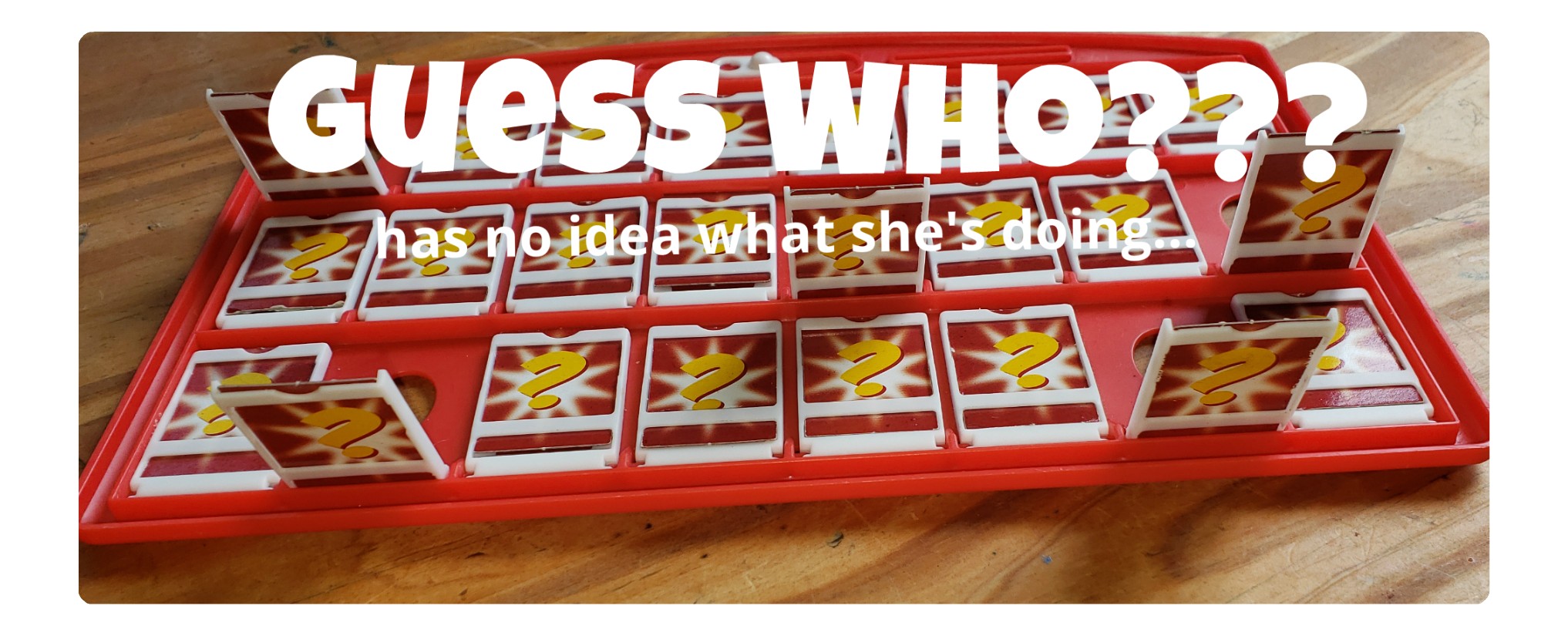 Yesterday I had the opportunity to observe a rather comical game of "Guess Who?" My 7-year-old was trying to play with my 2-year-old. My 7-year-old son actually did a good job of teaching as they played, but his sister…well, she's still only 2. My daughter...
Confession time! I love my babies! But I do not love what pregnancy has done to my body. I just had baby #6 three months ago… and I reached the biggest I have ever been! Slowly the pounds are coming off, but that means I am now in the awkward in between stage… You...
My kids are big readers. They love their books. It's not uncommon to walk into their rooms and see them all reading for fun. To say reading is one of the favorite hobbies around my house would be spot on. Even though they love to read on their own (even my 1 year...
One of my favorite hobbies is crocheting. I enjoy crocheting for many reasons. First, it's a creative outlet. I have no idea how to read a pattern, but I love finding ideas on Pinterest and seeing if I can recreate it. Second, it helps me feel productive. As a mom of...
Recently my son got a new shirt. He wears it as much as we will allow him to wear it. Yesterday morning he woke up with it on and tried to wear it for a second day in a row. My husband told him to go change it. The look on his face said, "But I really want to wear...