Sharing Some of My Blessings With You.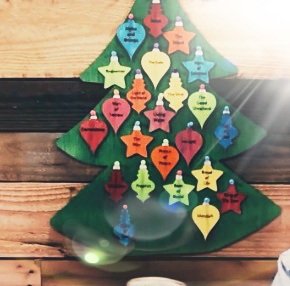 Merry Christmas! Now that the countdown to Christmas is over, and all the Names of Jesus have been placed on the tree, it's time to share the whole project! The Beginning: Ben and I were sitting in his office between Sunday service and Youth Group. The lead pastor,...
Growing up I was (and still am) the biggest Tom-Boy. I can seriously count the number of times I have painted my nails. You will NOT find me wearing a dress or skirt (unless I am at a formal occasion that calls for it.) And heels? - You can just forget about that~...