Sharing Some of My Blessings With You 
My older five children love playing Hide and Seek with their dad in the evenings. Last night, they were playing, while their baby brother just ran around them pretending to play too. Well, at one point my oldest hid behind the curio cabinet. It was a pretty good spot....
So, I'm not exactly a perfectionist. I'm the kind of girl who will purposely hang something up crooked so that I don't have to worry about it looking level. My husband…Not that way at all. He's the type of person who will bring out the level and pencils while...
My husband and I had the opportunity to do an Escape Room Challenge for our anniversary. It was super fun! If you have never done one, I would highly recommend it. We will definitely be doing another one soon. Well during this challenge we were locked in...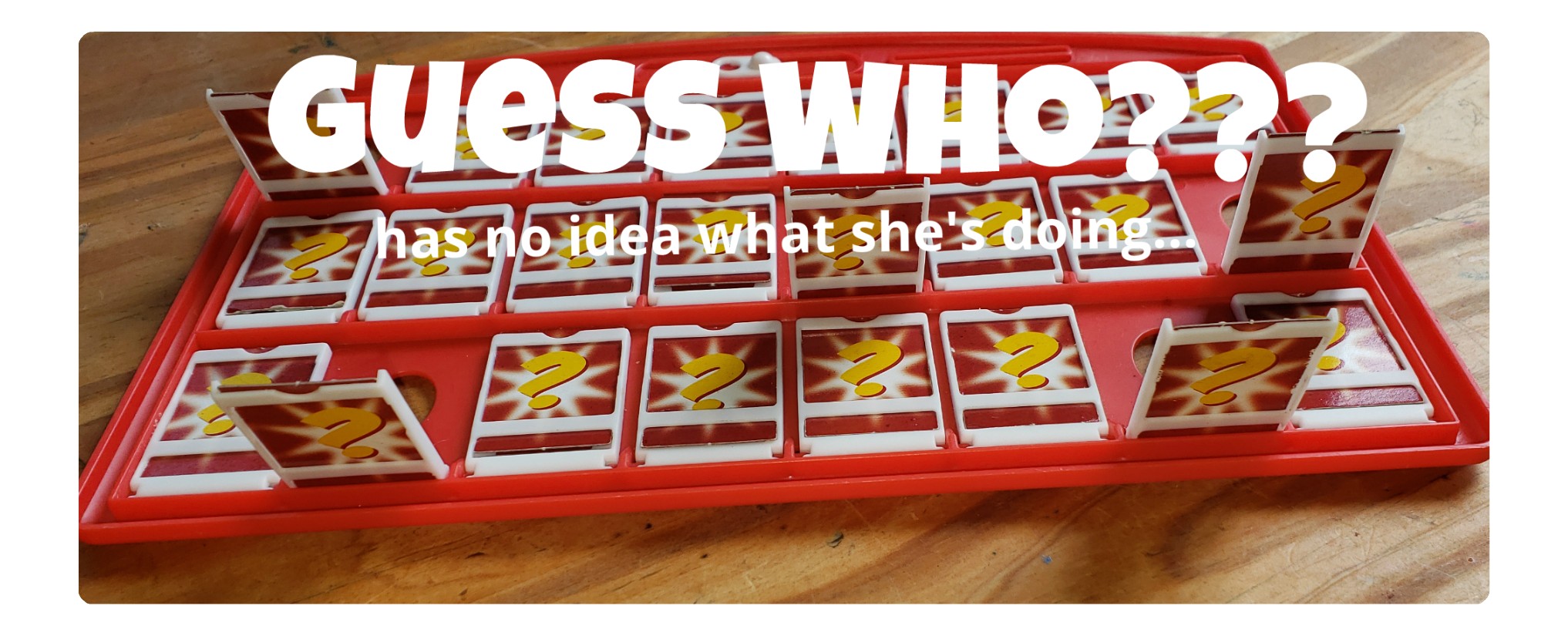 Yesterday I had the opportunity to observe a rather comical game of "Guess Who?" My 7-year-old was trying to play with my 2-year-old. My 7-year-old son actually did a good job of teaching as they played, but his sister…well, she's still only 2. My daughter...
Confession time! I love my babies! But I do not love what pregnancy has done to my body. I just had baby #6 three months ago… and I reached the biggest I have ever been! Slowly the pounds are coming off, but that means I am now in the awkward in between stage… You...
My kids are big readers. They love their books. It's not uncommon to walk into their rooms and see them all reading for fun. To say reading is one of the favorite hobbies around my house would be spot on. Even though they love to read on their own (even my 1 year...
One of my favorite hobbies is crocheting. I enjoy crocheting for many reasons. First, it's a creative outlet. I have no idea how to read a pattern, but I love finding ideas on Pinterest and seeing if I can recreate it. Second, it helps me feel productive. As a mom of...
Recently my son got a new shirt. He wears it as much as we will allow him to wear it. Yesterday morning he woke up with it on and tried to wear it for a second day in a row. My husband told him to go change it. The look on his face said, "But I really want to wear...
Last week I watched a video on what to do if your vehicle gets submerged in water. Honestly, I had no idea what you really should do. I learned that you are to roll down the windows and get out as fast as you can before the vehicle goes under. The video I watched...
The only thing worse than being sick on Christmas, is your kids being sick the days following. My husband came down with an awful sickness the week before Christmas. He explained it as feeling like death. Well, then I also came down with the same sickness. His...
My one year old (GASP! I can't believe he is one…) is trying to walk. This morning he grabbed a hold of the back of my legs and followed me from the kitchen into the living room. It was adorable. But also, a little bit annoying. You see, for the past month, I have...
This week we have seen the beautiful colors of fall in St. Louis! As my kids were playing outside, they kept showing me the colorful leaves that they would find. So, I decided we should make an autumn wreath for our front door. Oh, they had a blast finding all the...
It's finally autumn! I love fall. It's seriously one of my favorite seasons. Hoodie and jeans weather! Fire-pits and hot apple cider! Pumpkin pie versus apple pie! Seriously, I love this season! But…Nothing tells you that your children are growing like the start of a...
My kids were playing outside as a storm rolled in. I saw a flash and heard a boom. So, I called them inside. My youngest daughter was apparently really scared when I called them in. I gave her a hug, told her she was safe, and sent her to play with her siblings. About...
While cleaning out the basement, I came across an old photo of my siblings and me. (I was like five-years-old.) I awed over it. Then my oldest came over and looked at it. "Mom, that looks like my sister!" He exclaimed. I've always thought my daughter slightly...
Recently our dishwasher decided to stop draining water properly. As a result, I needed to start hand-washing all our dishes. I do not love dishes. When I realized this, I may have given a little huff and reluctantly agreed to hand wash the dishes until the dishwasher...
It was the first week of summer. The boys were attending a day camp at church. I thought it was a good idea, since being down 2 kids, to schedule a bunch of errands and doctor's appointments for the week. So, my girls and I had a busy week of running which...
Every morning I wake my kids up, we eat breakfast, and then I remind them of their morning tasks. "Get dressed, brush your teeth, brush your hair, read your Bibles…" Wednesday morning as I was reading one of my younger kids her Bible, my boys came running to me. "Mom...