Sharing Some of My Blessings With You.
Book 2 is on the way!!!! But before I tell you anymore. You HAVE to hear how God brought it all together. Book #1 was released… literally right before the United States went on lock down for COVID-19. Bye bye book signings. Goodbye read-alouds. All my thoughts on...
As you may have noticed, I have not been posting nearly as often as I have in the past. Our family is going through some big changes in which all the credit goes to God! Let me back up a few years… to right before my husband took a job as a pastor. Previously he...
I had to write my conversion testimony for an Evangelism class at Liberty University, and I thought that there was no reason for it to stay on my computer. So here it is. (I did have to follow a specific format and keep it to 2 pages maximum.) I have not always been a...
Diet and exercise. I've started this blog many times, but I have never been able to actually complete it. I realize now, that is because it will never be complete. This is a rollercoaster of a journey. If someone would have told me when I was 17, my biggest struggle...
It was suggested that I write a blog about how to homeschool with littles at home. My immediate response was, "I wish I knew." However, many people have told me I seem to have a good handle on it, so here it goes. If you are on the fence about homeschooling and are...
Last week I had the opportunity to be a leader on our church's Youth Group Trip. I went to this trip expecting to hear from God and expecting to see Him move. It did not disappoint. However, the messages I got from this trip were not the messages I expected to hear....
Title: Jesus Story Book Bible Author: Sally Lloyd-Jones Illustrator: Jago Summary: For over a decade, The Jesus Storybook Bible has been introducing children to God's wonderful story, and the Savior at the center of that story. Trusted and treasured for over a decade,...
Book: Children Arise Author: Jenny Johnson Illustrator: Jessie Blasdel Summary: Children Arise is a book empowering children to become all God created them to be by teaching them how to partner with Holy Spirit! Children Arise is a sweet storybook that teaches little...
Book: Veggie Tales Super Comic Volume 3 (contains the stories of Rack, Shack, and Benny, MacLarry and the Stinky Cheese Battle, and Larry Boy and the Rude Beet.) Author: Rack, Shack, and Benny is adapted from the movie created by Big Idea, adapted by Aaron Linn....
Title: Three Gifts for Abigail Author: Allison Romero Illustrator: Gloria Elliott Summary: Excited to spend a special day with family, Abigail hurries downstairs where she finds a surprise waiting for her on the living room table. As she uncovers each of the three...
Title: Jesus Loves the Little Children; A Chosen Story Author: Dallas and Amanda Jenkins Illustrator: Kristen Hendricks Summary: Abigail talks a lot. A LOT. So when she meets Jesus for the first time, she talks about him to every kid she can find. Together the...
You know your son has three older sisters when he is happily belting out the words, "Let it Go…" or "Into the UNKOWN!" Picture it with me: My three girls and their 2-year-old brother riding in the back seats of my van. They all have their hands outstretched, perfect...
I had this really cool idea to show how a classic underdog/Cinderella story actually shares the Gospel of Jesus Christ. I was all excited to start. So I went to the first Gospel, Matthew. (Warning the idea didn't quite work out.) Cue the opening scene… Genealogy… you...
This image right here... Ariel is signing away her freedom for a chance at romantic love. She was the daughter of the King. The King had the power to grant her request. Yet, she made a deal with Sea Witch. In Ariel's defense, she was hurt. She had this...
Ever notice how King Triton slightly resembles Jesus. No, no, not the controlling father who won't let his daughter go to the surface. (Though as a parent I see he had good reason to make that rule.) How about the father who takes His daughter's punishment that she...
We all love a happily ever after story. Look at Cinderella. The poor girl lost her parents and ends up serving her stepmother and stepsisters like a slave. The movie even says they abused her. However, she had a hope that could not be explained, despite that abuse....
As most of you know, I have three daughters. These girls are creative, fun, and energetic… but I cannot say that tidy is an adjective I would use to describe them. Yesterday I walked by their room and noticed how nice and clean it looked, so naturally I complimented...
Yesterday I gave my kids some sidewalk chalk and told them to go play. They covered the driveway in drawings and scribbles. They had a blast. (Best $1 ever spent). However, when they came inside tiny chalk footprints lined the foyer, chalk handprint on doors and...
Today I had not one… not two... but three other moms tell me that I was brave while walking around the zoo and Turtle Park with my six kids. Honestly, I was taken back by this. I'm not brave. This is what we do. We run errands together. We go out together. We have fun...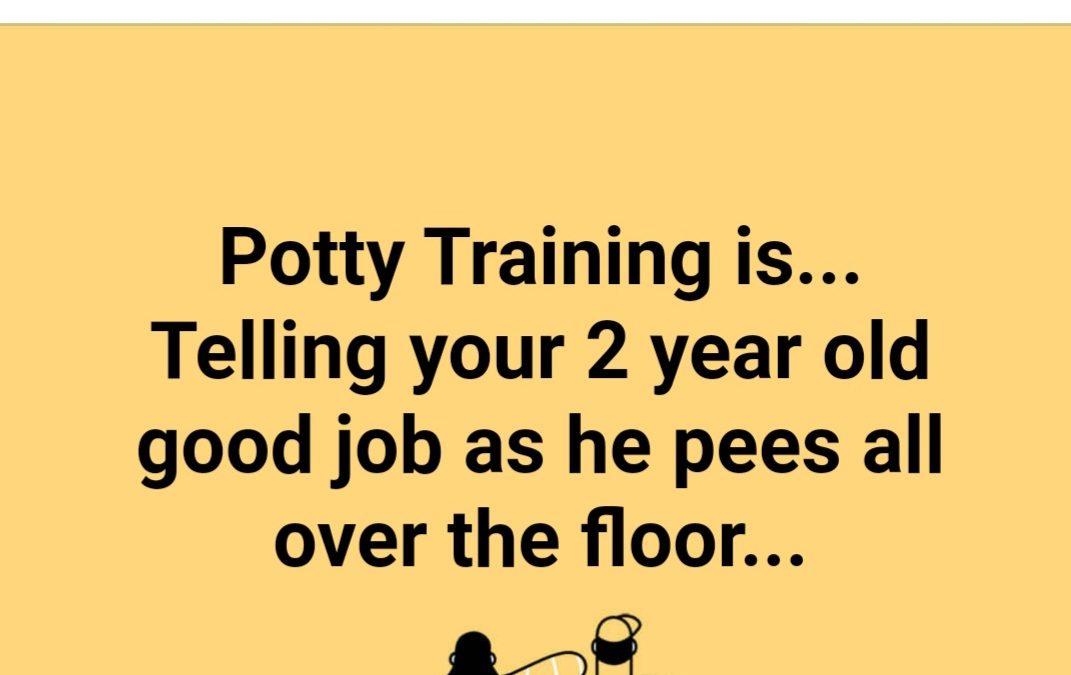 The decade of diapers is almost behind me… My oldest is 10 and my last child is now 2. He also seems to think he is ready to potty train. This morning I stood by him and said good job as he peed all over the floor. My oldest smiled at me and said, "I'll go get...
As I walked into the kitchen this morning, I noticed the beautiful sunrise peaking through the trees. Then I glanced at the thermometer and looked down at my dog asking to go out. It's freezing out there. Let's make this quick. I thought as I bundled up and put the...
I know not everyone has the same opinion of tattoos as I do (and that's ok), but I want to share my tattoo story. As most of you know, my family and I recently moved to a home right next to the church we have been serving in for almost three years. Prior to this move,...
After moving to a new house with an excellent place to ride bikes, skateboards, and scooters, my oldest bought himself a pair of rollerblades. The Amazon package arrived while my husband and I were out on a date-day. We knew it was coming so I was not totally...
Book 2 is on the way!!!! But before I tell you anymore. You HAVE to hear how God brought it all together. Book #1 was released… literally right before the United States went on lock down for COVID-19. Bye bye book signings. Goodbye read-alouds. All my thoughts on...
My family has become bird watchers. Last month the kids were playing in the back yard, and we heard a very distinct bird call. So, the girls and I followed the sound to a beautiful, red cardinal perched on a tree outside our St. Louis home. When my husband and I told...
This morning I had to finished up some baking before church. So, after breakfast I just sent my kids upstairs to get ready by themselves. As I went upstairs to check on them, my seven-year-old was dressed so fashionably cute that she looked like a teenage. My...