Sharing Some of My Blessings With You.
Book 2 is on the way!!!! But before I tell you anymore. You HAVE to hear how God brought it all together. Book #1 was released… literally right before the United States went on lock down for COVID-19. Bye bye book signings. Goodbye read-alouds. All my thoughts on...
As you may have noticed, I have not been posting nearly as often as I have in the past. Our family is going through some big changes in which all the credit goes to God! Let me back up a few years… to right before my husband took a job as a pastor. Previously he...
I had to write my conversion testimony for an Evangelism class at Liberty University, and I thought that there was no reason for it to stay on my computer. So here it is. (I did have to follow a specific format and keep it to 2 pages maximum.) I have not always been a...
Diet and exercise. I've started this blog many times, but I have never been able to actually complete it. I realize now, that is because it will never be complete. This is a rollercoaster of a journey. If someone would have told me when I was 17, my biggest struggle...
It was suggested that I write a blog about how to homeschool with littles at home. My immediate response was, "I wish I knew." However, many people have told me I seem to have a good handle on it, so here it goes. If you are on the fence about homeschooling and are...
Last week I had the opportunity to be a leader on our church's Youth Group Trip. I went to this trip expecting to hear from God and expecting to see Him move. It did not disappoint. However, the messages I got from this trip were not the messages I expected to hear....
Title: Princess Grace and the Little Lost Kitten (The Princess Parables) Authors: Jeanna Young, Jacqueline Kinney Johnson Illustrator: Omar Aranda Summary: In Princess Grace and the Little Lost Kitten, Princess Grace promises her father she will care for the...
"You don't know what you don't know…" In the Spring of 2017, I felt called to write... specifically, a Christian children's book series. As I was seeking to fill out my submission forms to various agents and publishers, I found the section: competitive titles....
You know your son has three older sisters when he is happily belting out the words, "Let it Go…" or "Into the UNKOWN!" Picture it with me: My three girls and their 2-year-old brother riding in the back seats of my van. They all have their hands outstretched, perfect...
I had this really cool idea to show how a classic underdog/Cinderella story actually shares the Gospel of Jesus Christ. I was all excited to start. So I went to the first Gospel, Matthew. (Warning the idea didn't quite work out.) Cue the opening scene… Genealogy… you...
This image right here... Ariel is signing away her freedom for a chance at romantic love. She was the daughter of the King. The King had the power to grant her request. Yet, she made a deal with Sea Witch. In Ariel's defense, she was hurt. She had this...
Ever notice how King Triton slightly resembles Jesus. No, no, not the controlling father who won't let his daughter go to the surface. (Though as a parent I see he had good reason to make that rule.) How about the father who takes His daughter's punishment that she...
We all love a happily ever after story. Look at Cinderella. The poor girl lost her parents and ends up serving her stepmother and stepsisters like a slave. The movie even says they abused her. However, she had a hope that could not be explained, despite that abuse....
Today I had not one… not two... but three other moms tell me that I was brave while walking around the zoo and Turtle Park with my six kids. Honestly, I was taken back by this. I'm not brave. This is what we do. We run errands together. We go out together. We have fun...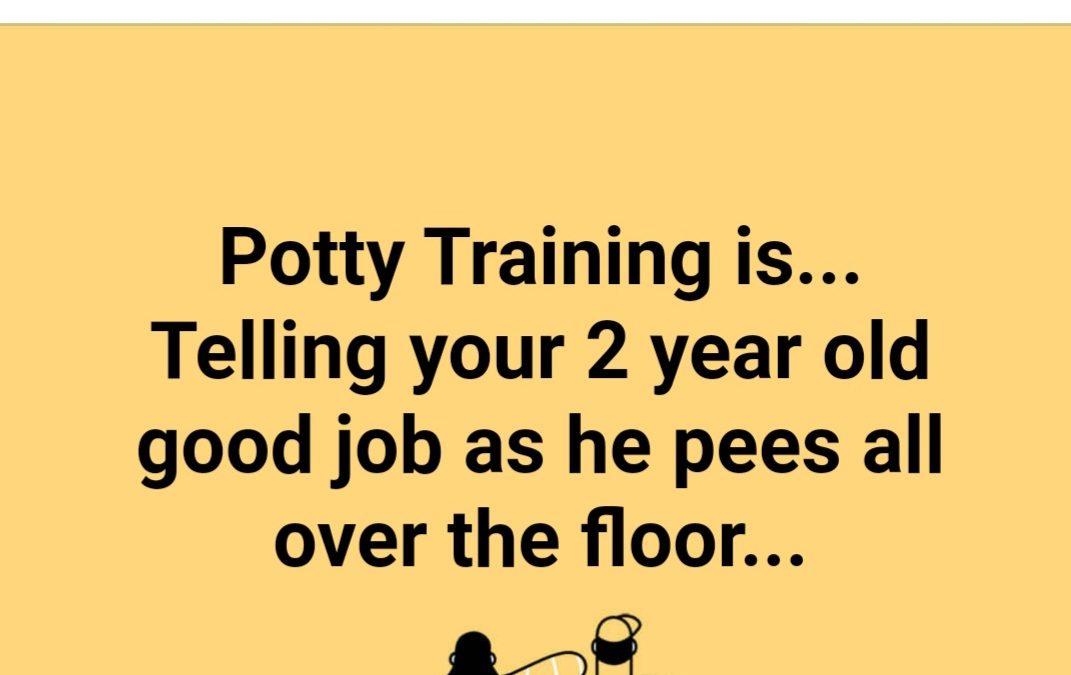 The decade of diapers is almost behind me… My oldest is 10 and my last child is now 2. He also seems to think he is ready to potty train. This morning I stood by him and said good job as he peed all over the floor. My oldest smiled at me and said, "I'll go get...
As I walked into the kitchen this morning, I noticed the beautiful sunrise peaking through the trees. Then I glanced at the thermometer and looked down at my dog asking to go out. It's freezing out there. Let's make this quick. I thought as I bundled up and put the...
For those of you following me (personally) or my church (First Christian Church Belleville), you know we have been making an effort to #PutJesusbackinChristmas! Each day Happy Hunter and his crew add a name of Jesus to a special tree. We watch a fun video on Facebook,...
No one likes getting in trouble. No one likes punishments. Heck, no one likes correction PERIOD! However, I am learning as a parent, even the person dishing out the consequences does not like the process. It is so hard to sit and watch my son not be able to play his...
My new camera takes amazing photos. When I see natural beauty, I can't help but to pull out the camera and take a photo. However, I am used to just using my phone. Pull it out and shoot. The pictures are usually pretty good, but in compassion to the ones I can...
While playing outside yesterday, we noticed a hawk in the tree right over head. At first, it was cool to watch, but then it was like, "Oh no, what is it trying to get?" As the day went on, he sat there on the edge of the tree branch high above our heads. But the other...
At lunch yesterday, I was getting my kids glasses of water. Of course, I couldn't find any of the baby's sippy cups… all three of them… couldn't find one of them. So I asked my kid. "Oh I think he took it outside." Me- looking outside… NOTHING. "I think he took it in...
So, I'm not exactly a perfectionist. I'm the kind of girl who will purposely hang something up crooked so that I don't have to worry about it looking level. My husband…Not that way at all. He's the type of person who will bring out the level and pencils while...
My husband and I had the opportunity to do an Escape Room Challenge for our anniversary. It was super fun! If you have never done one, I would highly recommend it. We will definitely be doing another one soon. Well during this challenge we were locked in...